Posted on
'Tugboat' Anchors Scobey's Defense In 2022 Season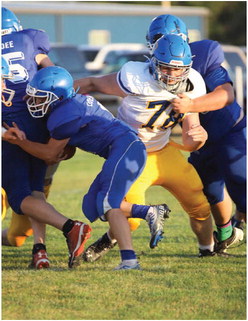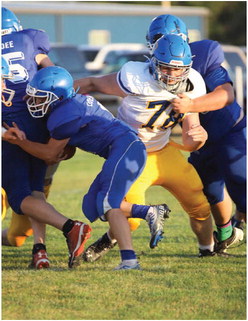 In a normal season the Scobey football team would have qualified for the 2022 Class C 8-Man football playoffs for the seventh consecutive year.
The fact of the matter was this past campaign was not normal in the sense there were five newly-created Class C divisions for football instead of the usual four, meaning just the top three of the East C Division made the playoffs this season. The Spartans (4-3 conference, 4-4 overall, 210-168, 26.221.0) finished in fourth.
Scobey began the 2022 season with a 42-6 loss to the Joliet J-Hawks in a neutral- site contest played at Tilleman Field on the campus of Montana State University-Northern in Havre. Then the conference games followed: 46-0 win over MonDak at home; 44-14 loss to Culbertson at home; 26-0 loss to Fairview; 38-28 loss to Circle at home; 46-6 win in Poplar; 34-6 win over Plentywood at home.
Scobey's offense produced 1,793 yards for a 224.1 yards per game average, which was down from last season's 303.6. Of that total 1,235 yards were produced by rushing the ball and 558 yards by passing it.
On defense the Spartans allowed opponents 1,889 total yards, an average of 236.1 per game.
Scobey was plus-16 in the turnover-ratio statistic, losing seven fumbles, four intercept...