Posted on
The Wrap-Up Scobey Girls Look Tough Going Into 2023 Cross Country Season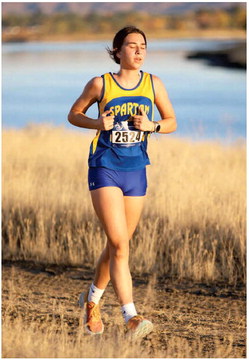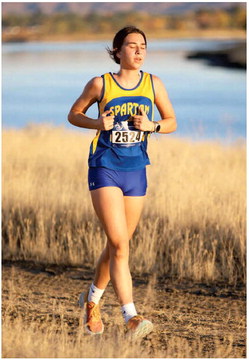 The Wrap-Up
The Scobey High School cross country program has much to be proud of following the fourth year of a reboot after being dormant for nearly four decades.
The third-place trophy the girls earned in Missoula in October at the 59th annual State Cross Country Championships says it all!
Under the head-coaching duo of Jamie Green and Betsy Kilgore the girls averaged a finish between third and fourth place during the 2022 season — 3.4 to be exact!
The Lady Spartans opened the season on Airport Golf Course east of Wolf Point with 46 points for second place followed by a third-place finish the next week in Poplar with 74 points. Next were: Scobey Invitational, first, 11 points; Circle Dual, first, 9; Glasgow (at Fort Peck), fifth, 130; Culbertson, fourth, 89; Miles City, tenth, 231; Frazer, second, 53; Sidney, fourth, 102; Plentywood, third, 65; State Meet in Missoula, third, 55.
The team's point total throughout those 11 meets was 865 points, an average of 78.6 in an average field of 64.7.
Individually, sophomore Mya Green averaged a fourth-place finish in her 11 races, including a win on her home course in Scobey and the following dual meet in Circle. She was the runnersup thrice in Wolf Point, Sidney and Plentywood and came in third three times at competitions in Poplar, Culbertson and Frazer. She placed fourth at the State C meet in Missoula. Her best time of the season was a 19:28.77 in Sidney on its hilly grass track that is an 18-hole golf course, with a 19:58.94 at Culbertson her next best clocking. Her third best time of the season was a 19:59.0 at the state meet, where she placed fourth.
Just like Green, junior Mia Handran posted her fastest time of the season in Sidney, a 19:58.95 good for fourth place in a field of 59. Her second fastest run of the season was a 20:34.56 on the Town and Country Club Golf Course in Miles City in week six of competition, good for 20th place in a big field of 114 varsity runners. Handran had 10 runs in 8th place or better and averaged sixth place throughout the season, which is exactly where she placed at the State C Meet in Missoula.
Freshman Oli Leininger was th...