Posted on
Culbertson, Fairview, Froid-Lake Looking To Stay Alive In Playoffs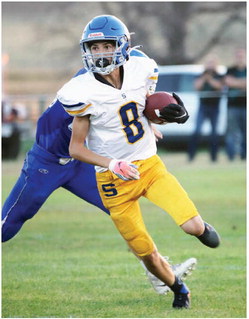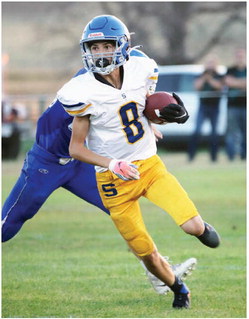 Prep Playoff Preview
The musical group Bee Gees wrote and released the No. 1 hit song Stayin' Alive back in 1977.
Forty-five years later the Culbertson Cowboys and Fairview Warriors of the East C 8-Man Division and Froid-Lake Redhawks of the East C 6-Man Division are currently living it, stayin' alive following the quarterfinal round of the Montana High School Association football playoffs.
Close-to-home games in northeast Montana are no where to be found in the semifinal round of this weekend's matchups.
East C Division champion Culbertson (9-1, 535-209, 53.5-20.9) hits the road for a 397-mile one-way drive to play the North C Division Belt Huskies (10-0, 409-60, 40.9-6.0) in 8-Man semifinal action. Kickoff on Remington Field is 1 p.m. Saturday.
The Cowboys of third-year head coach Brian Manning reached this juncture by bouncing back brilliantly from a 38-32 season-opening loss to a good Chinook Sugarbeeters team on its Hoon Field turf.
Culbertson has not lost since by taking down Poplar 62-12, Ekalaka 62-6, Scobey 44-14, Circle 64-34, Plentywood 59-19, Fairview 40-28 and MonDak (Westby, Mont.-Grenora, N.D.) 52-8 in conference play. In the first round of the playoffs the Cowboys clobbered Lone Peak 64-16 and then Superior 56-34 in the quarterfinals, both played on Culbertson's C-Bar-C Field.
Belt (10-0, 409-60, 40.9-6.0) has mowed down all of its competition, starting with Fairview 30-12 on Tilleman Field on the campus of Montana State University-Northern in Havre. In week two the Huskies belted Broadus 50-8 in another neutral-field contest, this one held in Lavina. Following were wins against Fort Benton 30-8, Rocky Boy 2-0 in a forfeit, Shelby 54-0, Joliet 28-8, Harlem 57-12 and Chinook 41-12 to close out the regular season. In the playoffs Belt has shut out Charlo 64-0 and Drummond-Granite County 48-0, whi...