Posted on
Things, Ideas & People ….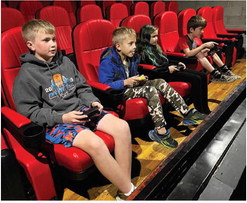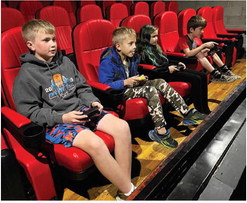 Things, Ideas & People . . .
A dozen young invited guests got a treat last weekend for a test run for a potential video gaming tournament at Richardson Theatre in Scobey.
Trevor Manternach, who sits on the theatre operating committee, put together and set up the technology for a little video game tournament on the big screen. Four players could play at once on the movie screen. The audience was able to watch the games and an option to watch players as they worked their controllers (see center of photo of the movie screen at right.) It was a good test run for future, larger tournaments.
Manternachs also not only d...