Posted on
Lois Studlien 1926 – 2022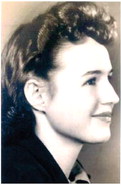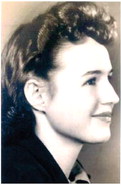 Lois Motschenbacher Jackson Studlien died August 4, 2022 in Helena, Montana. A mother, grandmother, and great grandmother, she is lovingly remembered by her family, her friends, and by all those whose lives she touched as a teacher in eastern Montana for more than 40 years.
Lois Motschenbacher was born October 17, 1926 to Elsie and Charles Motschenbacher of Peerless, Montana. The second of ten siblings, she loved to read and be outside. Lois would often tell stories in her later life of a childhood spent in the prairies of eastern Montana during the Great Depression, of visiting hobo camps by the train tracks and jumping out of hay lofts.
A bright, precocious child with coppery red hair, she progressed quickly through her education at Peerless School to graduate from high school at the age of 16. While in school, Lois was a majorette and a talented tap dancer in addition to being the salutatorian of her class. As the second oldest after her sister Marie, Lois remembered babysitting often for her younger sisters: Lorraine, Beulah, Barbara, Charlotte, Joanne, and Judith and brother Russell. Her early experiences with six rambunctious little siblings undoubtedly helped her to learn the patience, humor, and practicality that would make her such an exceptional teacher, mother, and grandmother throughout the rest of her long, full life.
Upon graduating from high school in Peerless, Lois went to work as the sole teacher in a one-room schoolhouse in Pleasant View, Montana. She taught in Pleasant View while also attending college. Though little more than a child herself at the time, Lois was responsible for the education of a dozen students in Pleasant View, and she managed to teach in these challenging circumstances with the tireless and brisk efficiency that she thereafter brought to everythi...