Posted on
Lil Hylland 1922-2022 Lillian ….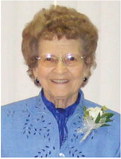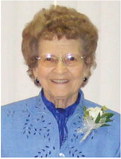 Lil Hylland 1922-2022
Lillian "Lil" Adelia Hylland passed away October 24, 2022 in Billings, Montana where she has lived for the past eight years in the loving care of her daughter, Bonnie Zieske. A viewing was held at Smith Funeral Downtown Chapel in Billings October 31. A memorial service will be held November 4, 2022 at 1:00 p.m. at Thompson-Larson Funeral Home, Minot, ND with committal at Sunset Memorial Cemetery, Minot, ND.
Lil was born March 2, 1922 in a farm house west of Fortuna, ND, by Skjermo Lake in Elkhorn Township.
She was the 5th child of 13 born to Arthur and Adeline Mantei. As a young girl, to make some money, she had a milk route, delivered papers, picked potato bugs and fixed hair for six ladies on Satu...