Posted on
JoAnn Marlenee 1926 – ….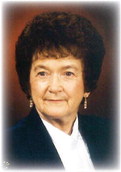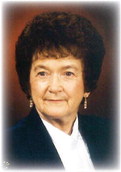 JoAnn Marlenee 1926 - 2022
Donna JoAnn Marlenee passed away Friday, October 28, 2022 at the Daniels Memorial Nursing Home in Scobey, MT at the age of 96. There will be a funeral service on Friday, November 4 at the Scobey Lutheran Church at 2:00 p.m. Waller Funeral Home in charge of arrangements.
JoAnn was born to Juy and Hilda (Trix) Robertson on September 20, 1926. She grew up on a farm west of Whitetail and attended grade school at the Julian School. She then went on to Whitetail and graduated from Flaxville in 1944. She married Dale Marlenee on October 19 of that year. They farmed north of Scobey and had six children: Peggy, Connie, Donnie, Dick, Holly, and Lori.
JoAnn helped with the farming for many years. Cooking for her large family and the fa...