Posted on
Lady Spartans Run Their Way To 3rd Place At State Cross Country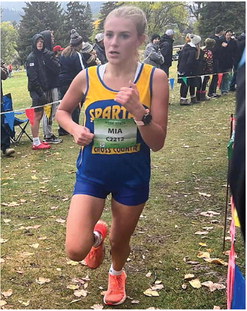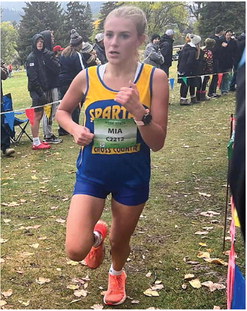 The girls of the Scobey cross country team got the job done at the 59th annual State Cross Country Championships in Missoula when placing third in a field of 20 Class C teams and 115 runners.
Now if they could just hold that trophy in their hands. Better yet, get a photo of the Scobey girls with the trophy.
When it was awards time the order of finish was announced as Manhattan Christian Eagles in first place, the Culbertson Cowgirls the runnersup and the North Toole County Refiners of Sunburst in third. Here's your hardware, congrats.
The Spartans were close with a fourth-place finish but there's always next year, right?
It was when the Scobey team bus was parked at a Missoula gas station when somebody delivered the news — they didn't place fourth, they placed third!
Somehow a clerical error occurred but was later snuffed out by the husband of Circle head coach Colleen Stormer.
So where was the trophy?
It was on the North Toole County team bus headed for
Sunburst. It had to be heartbreaking for the girls of the Sunburst team when they were informed of the miscue, their emotions going from sky high to the deepest depths of confusion. Talk about an emotional swing.
At the same time, imagine the euphoria of the Spartans learning of the situation.
Suddenly, out of nowhere, they were the recipients of the third-place trophy, a beautiful prize for their hard work since reviving the cross country program four years ago after nearly 40 years of being dormant.
When the first race on Saturday, October 22, the Class AA girls at 11 a.m., occurred at the University of Montana golf course in Missoula, the temperature was 37 degrees with a 7 miles per hour wind, c...