Posted on
Brown Feels Good Campaigning For MT Supreme Court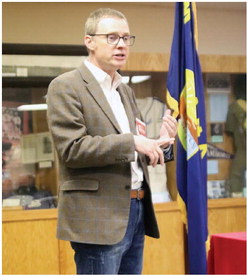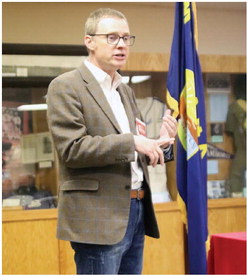 "Hi, I'm James Brown, and I feel good," said James Brown jokingly to a male visitor at his meet-and-greet while in Scobey last week, using a line from a hit song by the late James Brown, the singer.
Brown, the candidate, could be feeling even better the night of Tuesday, November 8, 2022, or possibly in the extremely early-morning hours of Wednesday the 9th as mid-term election results arrive in Helena for the Montana Supreme Court campaign he is in.
Brown, the challenger from Dillon, is pitted against Ingrid Gustafson, the incu...