Posted on
Things, Ideas & People . . .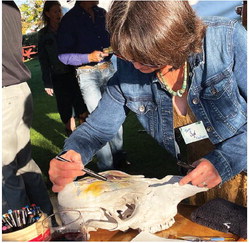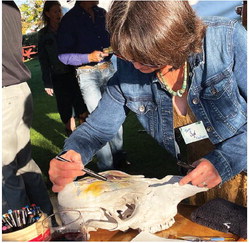 Local artist, Tammi Fladager of Peerless completes a quick draw on Saturday as part of the Shadows of the Past Art Auction in Choteau. Proceeds benefit the Teton Medical Center in Choteau, which is a critical care hospital like Daniels Memorial Hos pital.
As a former employee of Teton Medical Center and avid art lover, Tammi makes an effort to participate in the show and auction each year. This year she entered three pieces which netted the benefit approx imately $1,500.
*T*I*P*
Da...