Posted on
Scobey Gridders Down To Just One Game Left When Hosting Wildcats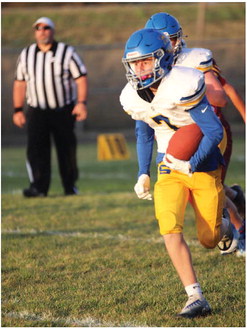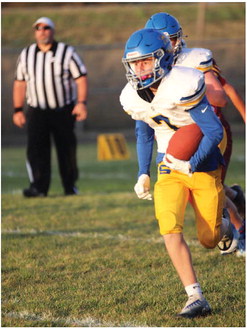 Now it is official.
The Scobey Spartans have been eliminated from the upcoming Class C 8-Player playoffs starting at the end of this month and it was, once again, the Circle Wildcats delivering the final blow.
Scobey, which was defeated 38-28 by Circle on Plainsmen Field Friday, October 1, was officially unable to qualify for the upcoming second season when the Wildcats hosted and defeated the Carter County (Ekalaka) Bulldogs Saturday. The contest began at 1 p.m. and a couple hours later Circle was savoring a 60-26 victory, meaning the highest the Spartans could possibly finish was fourth place.
In years past, even as close as last season, fourth place would have put Scobey in the 16-team playoff bracket. However, with realignment — going from four Class C 8-Player divisions to five this season - only three out of the East Division qualify.
With Culbertson's 40-28 win over Fairview Friday night on its own C Bar C Field, the Cowboys have secured the number-one seed in the East regardless the outcome of Friday's Mon-Dak at Culbertson contest. Fairview is the second seed and Circle the third.
Scobey finishes the season Friday night when hosting the Plentywood Wildcats, with the winner ending up in fourth place and the non-winner fifth.
On paper this one looks almost like a toss-up, with the edge going to the Spartans since they will be on their home turf of Plainsmen Field. Scobey is averaging 25.1 points per game on offense and 23.1 on defense. Plentywood's numbers are very similar, with the Wildcats putting up 30.6 per game on offense and allowing 29.1 on defense.
All the action can be heard live on Scobey radio station KCGM 95.7 FM and seen live on Nemont.TV.
The Spartans (3-3, 3-4, 176-162) played their second- to-last game of the 2022 campaign o...