Posted on
Betty Jane Bean 1936 – 2022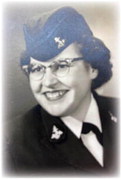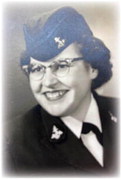 Betty Jane (Delagrave) Bean, age 86, passed away October 1, 2022 in DeFuniak Springs, Florida. She was born (July 23, 1936) and raised in Scobey and graduated from Scobey High School in 1954.
Jane spent eight years in the U.S. Navy and later worked for the American Red Cross until her retirement. That is when Jane and her husband, Wendell made Florida their permanent home.
Wendell, preceeded her in death as did her parents Flora and Lucien Delagrave; three sisters, Lillian Turner, Clara Sherwood and Annette Pittenger; three brothers, John, Louis and Henry Delagrave.
Jane's daughter, Lynn Imbrogunilo resides in Maryland and son Michael in Florida. She is also survived by siblings, Alyce Erstad of Scobey, Mary Lou (Stu) Baugher of Bakersfield, CA, Agnes Nelson of Hermiston, Oregon, Don Delagrave of Wenatchee, WA, Dianne Caulkett of Burlington, WA and Shirley Bilbo of Maryville, MO.
There will not be a memorial service in Scobey. Jane's ashes will be buried in Maine with her husband.