Posted on
Scobey Competes In Invite With A Field of 723 Kids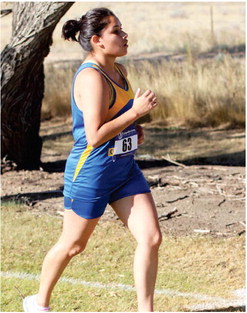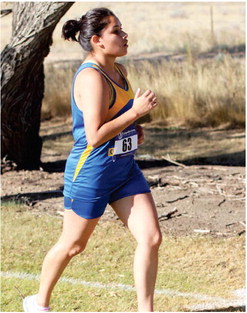 That's A Lot Of Runners!
The Scobey Spartans competed in their largest cross country meet of the season Saturday, October 1, when traversing the 400mile roundtrip south to the Custer County Invitational in Miles City. Held at the Town & Country Club Golf Course, a flat, 9-hole layout sur rounded by trees, there were 723 competitors involved. In the high school division there were 114 girls and 125 boys running (nine Class A teams, five Class B teams, 10 Class C teams); 55 girls and 80 boys in the two junior varsity races; 184 girls and 165 boys in the middle school competitions.
By comparison there were 107 girls and 111 boys competing in the 2021 State C Meet in Missoula.
The starting line for the varsity and junior varsity races began near the clubhouse just off the practice range and followed the rough outside of the fairways until it cut in between two holes. When the harriers concluded the first mile they began a second loop with three holes inside of it. When that loop ended runners made their way back on the track they started on, fin ishing on the practice range.
The middle school races started and finished where the high school races did, but the younger runners only did one loop around four of the holes in their 1.5mile races.
The Scobey High School girls finished in 10th place out of 14 teams with 231 points, 193 off the winning pace of the Class A Hardin Bulldogs who came in at 38 points. Sophomore Mya Green, as she has been all season, was Scobey's top r...