Posted on
Saturday's Circle At Scobey Game Features Prep Playoff Implications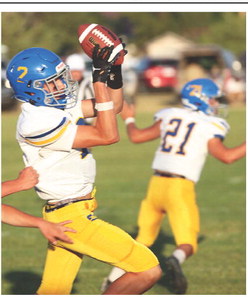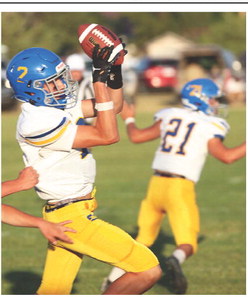 A professional football coach once said "It is only a must-win game if you face elimination."
For the Scobey Spartans, the Saturday, October 1, 7 p.m. home game against the Circle Wildcats (Radio: KCGM 95. 7 FM) is indeed a must-win contest if they plan on competing in the upcoming Class C 8-Player playoffs beginning the weekend of October 2829. A Spartan win and they might be in providing Poplar or Plentywood doesn't pull off a victory against Scobey in the final two weeks of the regular season. Plentywood, Circle and Scobey all currently have 2-2 conference records, creating a 3-way tie for third place (Circle owns the tie-breaker against Plentywood since it won 44-12 in week four). Culbertson and Fairview, who meet each other October 7 in Culbertson, are both 4-0 in conference play and the smart money says they will finish 1-2 in the final conference standings — in
what order who knows?
Circle opened the season with a 38-32 loss to Shelby on Tilleman Field in Havre. Following were conference games against MonDak (40-8 win), Fairview (6430 loss), Plentywood (44-12 win) and Culbertson (6434 loss: Circle led 20-12 at halftime but was outscored
52-14 in the second half).
If Saturday's matchup is anything like the last time the two played — a 34-30 come-from-behind Scobey victory when Boen Tande tallied with 29 seconds left in an Intra-Division Playoff game last October on Plainsmen Field — then it is
up for grabs.
The Spartans find themselves in this spot after getting blanked 26-0 Friday night by the Fairview Warriors on their Starr Field
turf.
Both teams produced long, time-consuming drives on their initial possessions....