Posted on
Whitetail Grainery Takes On New Life With Renovation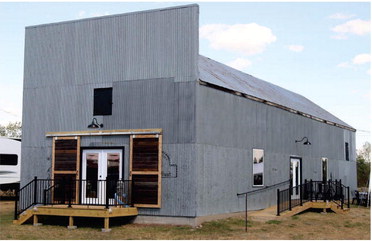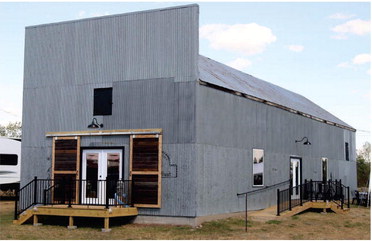 This is one of those something-old-made-newagain stories. Justin (FHS, '87) and Joan Garberg of Minot, North Dakota were going to be at a wedding at some point in 2022 as their son Devin and future daughterin- law Lexee Gustafson were engaged to be married.
The future husband and wife were looking to do a super expensive reception but, for whatever reasons, it wasn't coming together.
The bride-to-be also wanted a wood-look setup for the reception. They checked out the Scobey Saddle Club, definitely a wood-look setup, thought about The Barn in Flaxville, but something still didn't feel right.
Justin's uncle, Raymond Garberg of the east Whitetail area, came up with an idea, saying "check out the grainery."
The grainery is that silver building on the east side of Highway 51...