Posted on
Sherry Fugere 1961 – 2022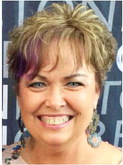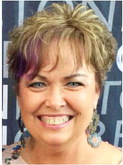 Funeral services for Sherry Fugere will be held at 2 p.m. October 29, 2022 at St. Philip Bonitus Catholic Church of Scobey with Fr. Arumugam A. Kumar officiating. Interment will follow at Daniels County Cemetery.
Sherry Anne Fugere was born October 27, 1961 to Fern and Hope Fugere of Scobey, Montana. She passed away September 3, 2022 in Scobey of advanced stage 4 Glioblastoma (aggressive brain cancer) at the age of 60.
Sherry graduated from Scobey High School in 1980, ...