Posted on
Next Two Games Will Determine If Spartans Make 8-Player Playoffs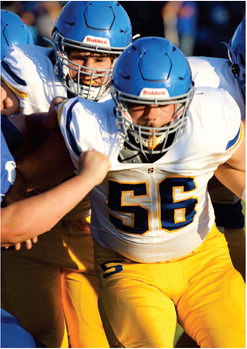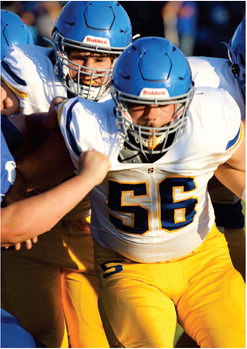 If the Scobey Spartans were wondering exactly where they stand in the East C 8-Player Division, they certainly found out last Friday night on their own Plainsmen Field turf when the Culbertson Cowboys rode away with a 44-14 victory.
Currently the Spartans (2-1 conference, 2-2 overall, 102-92, 25.5-23.0) are in a tie for third place in the conference standings with the Circle Wildcats (2-1, 2-2, 146-122, 36.5-30.5). Culbertson (3-0, 3-1, 20070, 50.0-17.5) and Fairview Warriors (3-0, 3-1, 206-82, 51.5-20.5) are tied for first place.
Scobey travels to Fairview Friday, September 23, for a 7 p.m. kickoff on Starr Field and hosts Circle Saturday, October 1, at 7 p.m. If the Spartans win both of those games or even just one of them they, in all likelihood, would qualify for the playoffs, which begin Saturday, October 29.
If not they will be watching and not playing in the first-round of the playoffs for the first time in seven seasons.
In other words, it is gutcheck time for the local gridders.
Fairview opened the season Saturday, August 27, at MSU-Northern's Tilleman Field in Havre with a 3012 loss to the North C Belt Huskies, who have been in the Class C 8-Player topteams conversation from the get-go. Following the 18-point loss to the Huskies, Fairview has outscored three conference foes 19452 (64.6-17.3). Plentywood fell first 52-14 followed by Circle 64-30, Poplar 78-8.
Friday's big game in Fairview can be listened to live on Scobey radio station KCGM 95.7 FM.
Last week's big game against Culbertson saw both squads go three plays and punt on their initial possessions. On Scobey's second offensive possession, which began on its own 29-yard line, the locals put together an efficient march but a holding penalty wiped out a 12-yard touchdown rush by Zakariah Traeholt. Four plays later the drive stalled at the 8-yard line on a rush attempt.
Both teams still couldn't find the end zone on their next possessio...