Posted on
Young Spartans Lack Experience, But Not Height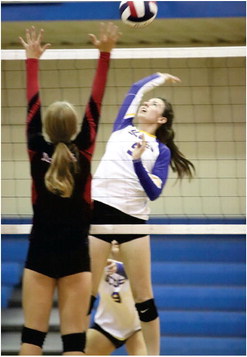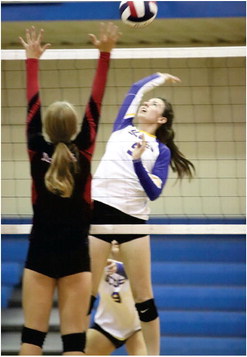 The Scobey varsity girls' volleyball team was deep on experience entering the 2021 season as it had nine seniors, who went by the names Emily Anderson, Kylee Anderson, Opheim's Mandy Fuhrmann, Daisy Hersel, Karys Lamb, Jenna Linder, Whitley Maher, Taylor Martin and Abby Willis.
They gone, graduated, off to college or working for a wage.
The Scobey v-ball cupboard is not totally bare of senior leadership heading into this 2022 season. There is middle blocker Kasslyn Baldry, number 5 in your program, standing 5-foot-7.
And...? That is it. Just her. The lone 12th grader.
It's not an understatement saying this season's version of the Lady Spartan netters are young because that is exactly what they are. In fact, they are very young. When one takes all four high school grades of 9, 10, 11 and 12 and add this season's 13 players together it comes to 131, or an average of 10. In other words, high school volleyball experience-wise, its like a team of all sophomores.
Regardless, they still have to take the court, play the games, try to win the match, gain experience and a...