Posted on
Spartans, J-Hawks Kickoff Triple Header In Havre This Saturday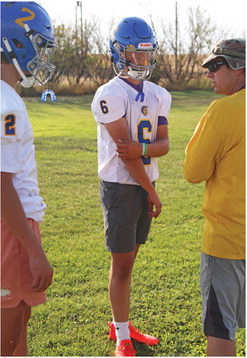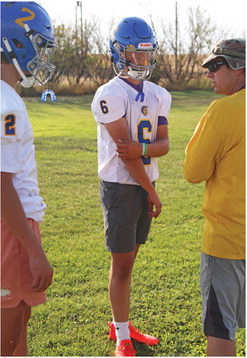 Not sure but this is in all probability the first time in the history of the Scobey High School football program the Scobey Spartans have been involved in a triple header on the same field on the same day.
Welcome to Scobey's initial game of the 2022 season, the lead-off to a Montana High School Association Class C 8-Player triple header on the brand new Tilleman Field on the campus of Montana State University-Northern in Havre, Montana.
The East C Division Spartans (7-2, 384-177, 42.6-19.6 in 2021) of 10thyear head coach Brock Berryhill meet the Southeast C Division Joliet J-Hawks (7-2, 314-120, 34.8-13.3 in 2021) at 10 a.m. Saturday, August 27.
Scobey defeated the Simms Tigers in Simms 60-24 in the first round of the 2021 playoffs then lost 32-20 to the Park City Panthers in Park City during quarterfinal action.
Joliet lost 34-12 to the St.
Ignatius Bulldogs in the first round of the 2021 playoffs.
The middle game of the day at 1 p.m. has the East C Circle Wildcats (4-6, 284-287, 28.4-28.7 in 2021) playing the North C Shelby Coyotes (2-3, 186-130, 37.2-26.0 in 2021). The Wildcats lost to eventual state champion Thompson Falls Blue Hawks in the first round by a 55-6 count while the Coyotes failed to qualify for the 16-team playoffs.
The triple-header final...