Posted on
Farver Farms Adds Value In This Area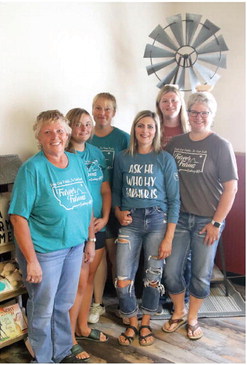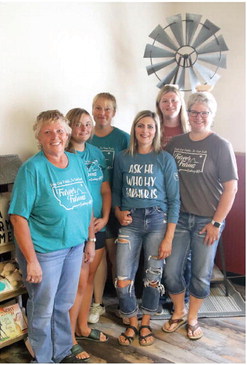 It was in 2016 when Farver Farms owned by Terry and Shauna Farver decided instead of just planting and harvesting lentils and wheat and then selling it to an elevator to be shipped off somewhere, they would have both cooked and turned into a value-added product called mixes.
They began doing the processing in The Slipper kitchen when it was owned by Larry and Del Henderson. The Farvers rented space during the day when it was closed before The Slipper opened for business in the late afternoon hours. Everything was done by hand.
By 2017 Shauna began continued on page three Farver Farms
working out of the building that is now Granrud's Lefse Shack on the south end of Scobey's Main Street.
"I was there for one and a half years," she said last Tuesday afternoon (August 16).
In the spring of 2018 the Farvers purchased the building housing Shu Mei's Kitchen on the east end of Scobey across Highway 5 from D.C. Lanes bowling alley and restaurant.
Then out of nowhere sewer problems were being experienced in the building and the whole system needed to be replaced. It meant the business of turning lentils and wheat into mixes came to a standstill in January, February and March of 2019 as the old sewer system had to be replaced with a brand new one.
They survived the shutdow...