Posted on
Fladager, Halverson, Kutzler And Ward Win Foundation Golf Event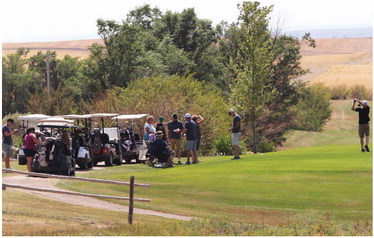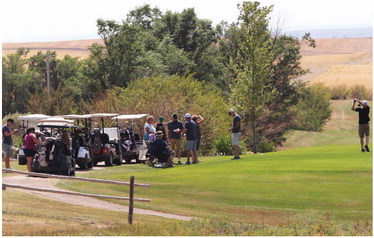 The weather cooperated with the 21st annual Daniels Memorial Hospital Foundation Golf Tournament, just like the Golf Gods cooperated with Willard Fladager, Denise Halverson, Darcy Kutzler and Ali Ward.
The quartet fired a 48.92 net score to win the event by a margin of 1.86 strokes Saturday, August 13, at the Scobey Golf Course.
The runnersup were Luke Dighans, Cale Handran, Bryce Risa and Rob Rouse with a 50.78 while Ross Fladager, Jedd Lekvold, Mike McDermott and Jason Wolfe posted a 51.83 for third place.
The 19-team tournament covering 18 holes teed off at 10 a.m. with a sunny sky, six miles per hour wind and a temperature at 76 degrees. By the time the second lap of the 9-hole course was completed by all the teams it was 90 degrees with a 12 miles per hour wind.
Hole prize winners throughout the day inc...