Posted on
Stingrays Place 3rd At Divisionals, Off To Lewistown For State Meet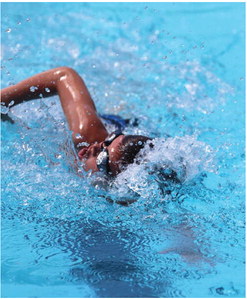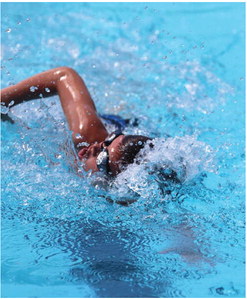 The Scobey Stingrays placed third at the Montana Federation of Swimmers East Divisional Meet last weekend in Plentywood and are now headed for the State Meet in Lewistown this weekend.
The 'Rays of head coach Tate Carney tallied 657 points and trailed only the Sidney Tiger Sharks (1,234) and Lewistown Sea Lions (877).
Twelve-year-old Kolten Machart won all three of his races, making him a highpoint winner at 42 points, with all three being Plentywood pool records.
Ten-year-old Siri Moran also established a pool record in the 50-meter butterfly by covering the distance in 38.63 seconds. She tallied 40 team points.
Other big-point producers were Torsten Lamb with 38, Emery Rouse and Tristan Lekvold each with 33 and Nate Lekvold 32.
EASTERN DIVISIONAL SWIM MEET Sat., Sun., July 30-31 Plentywood, Montana Team scores Sidney Tiger Sharks 1,234, Lewistown Sea Lions 877, Scobey Stingrays 657, Chinook Lions 575, Glendive Wet Devils 569, Glasgow Kiwanis 500, Plentywood Dolphins 276, Harlem 246, Roundup 183, Malta 86.
Individual results Carly Berreth (8U) — 25 breast, 44.96, 9th.
Charlee Fischer (8U) — 25 fly, 45.54, 12th.
Harper Hansen (8U) — 25 breast, 37.40, 10th; 25 fly, 32.36, 9th.
Harper Lekvold (8U) — 25 free, 23.55, 9th; 25 back, 29.24, 6th; 25 fly, 33.14, 10th.