Posted on
Team Nieskens-Whitright Capture 27th Annual Cannon-Ball Tourney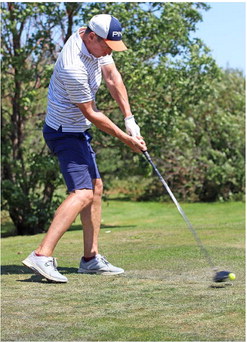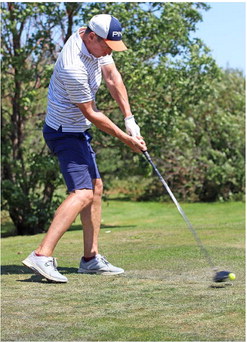 Scobey's Peyton Nieskens and his guest Jeremiah Whitright of Wolf Point shared the first-day lead of the
27th annual Cannon-Ball Member-Guest Best-Ball Tournament with two other teams. By Sunday night they were sharing the championship with each other.
Played at the Scobey Golf Course July 16-17, the two fired a 12-under-par 60 to finish with a 61-60-121, three strokes better than runnersup Jefferson C. Jones II, the two-time defending champ going into the weekend, and his partner Kyle Martin of Plentywood. Jason Wolfe and his partner Ken Meyer of Billings were five strokes back to place third in a field of 35 teams.
Teeing off at 10:40 a.m. Sunday in the final pairing, the Nieskens-Whitright team was in a three-way tie with Scobey's Greg Hardy and his guest Rob Nyby of Plentywood and two-time defending champ Set...