Posted on
After Series Of Unforeseen Circumstances Pleasant Prairie Brewing Opens July 16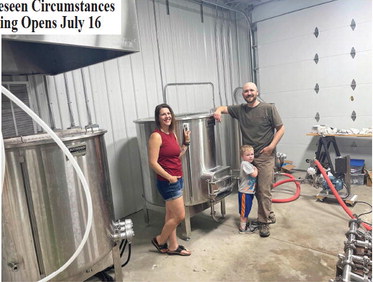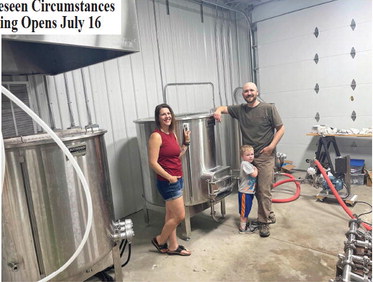 It's been a long time coming. While conquering a very long list of obstacles including construction site flooding to COVID, Kara and Ben Fosland's brewery dream has become a reality. The Pleasant Prairie Brewing taproom opens to the public this coming Saturday, July 16th at 601 Main Street in Scobey with a grand opening event from noon 'til last call at 8 p.m.
PPB will have three of its brews on tap opening day, Sunkissed Blonde Ale, Flatlander IPA and Prairie Punk Porter. In addition, some non-alcoholic custom sodas will be available as well. There's also a free beef bar-b-que meal, while it lasts!
The menu will grow as they are able to get some stock on hand and develop other handcrafted brews. At some point soon, the plan is to have six to eight of their beers on tap, a few standards, some seasonals and experimentals.
They have a retail taproom license that will allow them to bring in a special beer now and again a...