Posted on
Cannon-Ball 2022 Two-Time Defending Champions Won't Be Going For 3 As A Team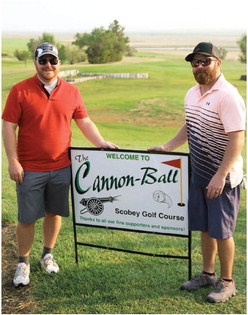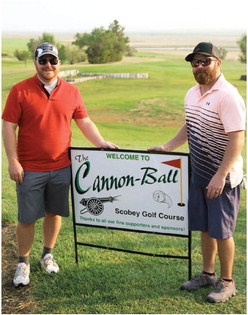 No team has ever won the Cannon-Ball Member-Guest Men's Golf Tournament three times in a row but 2022 just might be the year, right?
Wrong! Scheduled to be played this weekend (July 15-17) at the Scobey Golf Course, the two-time defending champions are Seth Nelson (SHS '05) of Scobey and Jefferson C. Jones II (SHS '06) of Phoenix, Arizona. Jones and his family are now living in Scobey during the summer months and Phoenix the rest of the year. The dynamic golf duo might have been able to three-peat this year but there is one problem: Jones became a member of the Scobey Golf Course this year and is playing in the Men's Tuesday Night League. Club members can not pair up with another club member in this tourney. Nelson might three-peat or Jones might three-peat but they won't be three-peating with each other in 2022. Jones' new guest this year is Kyle Martin of Plentywood, who teamed up with Scobey's Matt Girard in 2019 to win it with a 57-63—120.
As of Leader press deadline time of 11:30 a.m. Tuesday, July 12, Nelson was still without a C-Ball partner.
The two-time defending champs held a 4-stroke lead following day one and fired a 56-66-122 for the victory i...