Posted on
Brewery Opening From Page One ….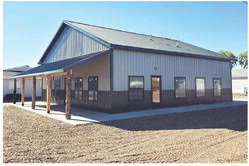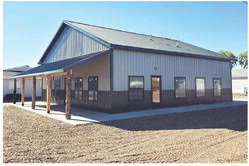 Brewery Opening
From Page One
dressed down the road.
The first live music event is planned for August 5 featuring a Canadian group,
"Nickeltree."
Fosland's college friends Todd and Brittany Archambeault, a few months ago, purchased a home in Scobey. "Todd has been instrumental in getting us where were are right now," said Ben. Brittany a graphic design artist has supplied some hand lettered art and ideas in the taproom and many may already know her as a talented actress at Fort Peck Summer Theatre.
Ben is the brewer, but Todd has been assisting in the brew h...