Posted on
Home Sewer Lines Are Failing At Several Locations In Scobey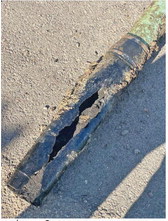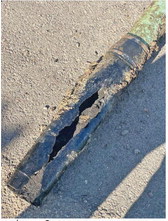 In recent months ten or more homeowners have experienced an unusual amount of trouble with sewer lines leading from their homes to the street, where the City of Scobey's sewer mains are located to serve the City's sewer system. What is believed to be the primary culprit is now surfacing in the form of what is called Orangeburg pipe manufactured from 1945 to 1972.
Many homeowners may not even be aware that sewer problems are developing as the pipe slowly deteriorates and is many years past it's expected life (30-50 years).
The pipe was born and manufactured in Orangeburg, New York. It was, by comparison of the times, cheap to manufacture and wasinventedsomoreironand steel could be used producing war materials. It's popularity maintained as it ...