Posted on
Even If Season Ended A While Ago, Here Are Spartans Hoop Numbers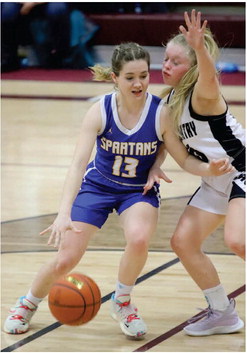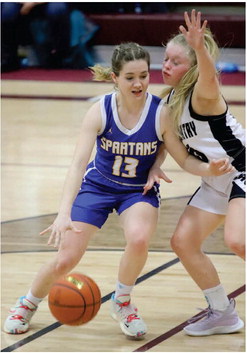 Better late than never.
Seventeen weeks after the 2021-22 Montana High School Association girls' and boys' basketball season ended in mid-March, here is a slew of statistics to chew on for a while concerning
your Scobey Spartans.
Ladies first.
Coached by Jedd Lekvold (176-49, .782), the Spartans fashioned an 8-2 conference record, losing both to the North Country Mavericks, and 10-8 overall mark in the regular season. They placed second in the District 3C Tournament, losing to North Country in the championship game. They also placed third in the East C Divisional Tournament for the second season in a row, where they scared the living daylights out of those same Mavericks in a challenge game after getting whalloped by them in the previous three mee...