Posted on
Things, Ideas & People . . .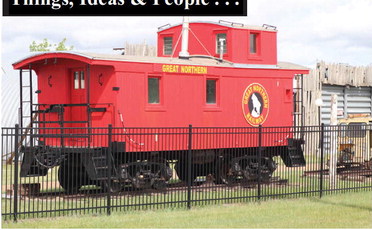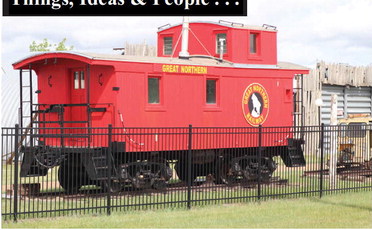 In her Remember When column in the Glasgow Courier, Gwen Cornwell recently wrote: "Remember watching the trains traveling along the railroad tracks always ending with a red caboose? I think that the caboose was used to house the crew or part of the crew anyway. I think this may have been a safety requirement but like so many things, technology has changed all of that. Our railroad crews no longer have to manually throw switches, however I think that this little red caboose often offered a nice little place for relaxing by an old cast iron stove that provided heat both for warmth and cooking. The coffee was probably always on."
That said, check out the interior of the red Great Northern Railway caboose on the north end of Pioneer Town ...