Posted on
Addalyn Selvig 2012 – 2022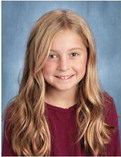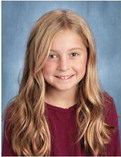 Addalyn (Addy) Rose Selvig, 10, passed away June 9, 2022, due to injuries sustained in an accident in Helena, MT. Addy was born to Matthew and Aleisa Selvig on January 22, 2012, in Helena, MT.
"Why does your name fit
you?" and "Would a different
name fit you better?" Addy responded to these prompts in her 4th grade journal entry a few months ago. "I like my name the way it is… Because it is small (like me!) and it is easy to spell!"
Addy may have been small in stature, but not in heart.
She was known to all as a creative, kind, intelligent, and passionate girl. Her faith in Jesus, sense of self and purpose were evident in everything she did. Addy's favorite hobbies (again, according to her 4th grade journal) included drawing pictures, hugging her mom, and riding her bike. Her favorite activities included soccer, reading, and spending time with her family and friends, all of whom adored her.