Posted on
Visit To Church's 100th Anniversary Was Very Pleasant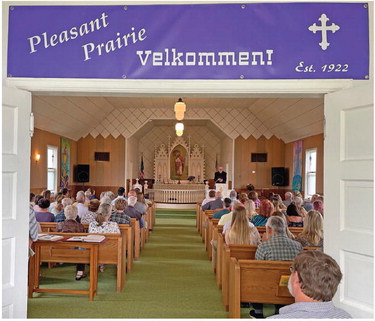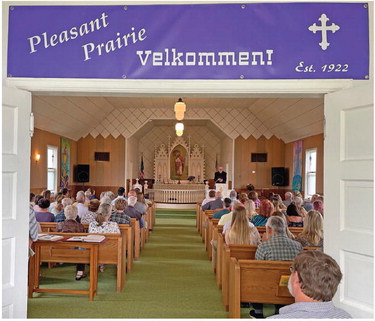 The 100th anniversary celebration of the Pleasant Prairie Lutheran Church was achieved last weekend with a festive feed Saturday night and a lunch followed by a worship service in the early afternoon hours of Sunday,
June 12.
Located in the extreme southeast corner of Daniels County with the Roosevelt County line not too many steps away, the Leader arrived right at 6 p.m. Friday when supper was served outdoors on the west side of the church with wonderful
weather conditions.
Lois Bjerke, a life-long member of the church, was asked to give the Leader reporter a quick tour and obliged what turned into, fortunately a not-so-quick ...