Posted on
Berryhill-Hardy Duo Does Par In Women's Annual Golf Tourney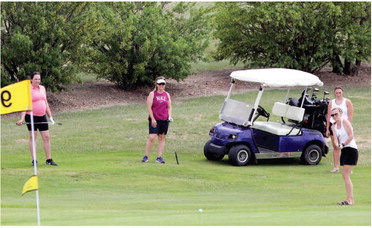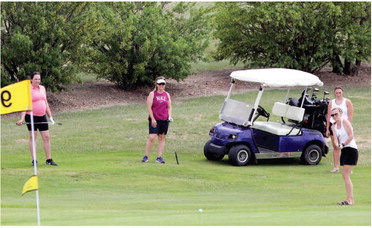 The duo of Jenny Berryhill and Jessica Hardy took a one-stroke lead at the turn and then, on the back-9, turned it into a 3-stroke victory during the annual Women's Tournament at the Scobey Golf Course.
Played Saturday, June 11, under partly cloudy skies with a wind in the 10 miles per hour range and a high temperature of 77 degrees, the format was Best Ball on the front 9 and Scotch Ball (alternating shots) on the back nine.
The winners fired a 5 under-par 31 on the front side and a five-over-par 41 on the back nine to finish at an even-par 72.
Tied for second were Kaylin Gunderson and Laura Hagan (36-39—75) and Stephanie Hansen and Tami Nelson (32-43—75).<...