Posted on
Addalyn (Addy) Rose Selvig – Services Friday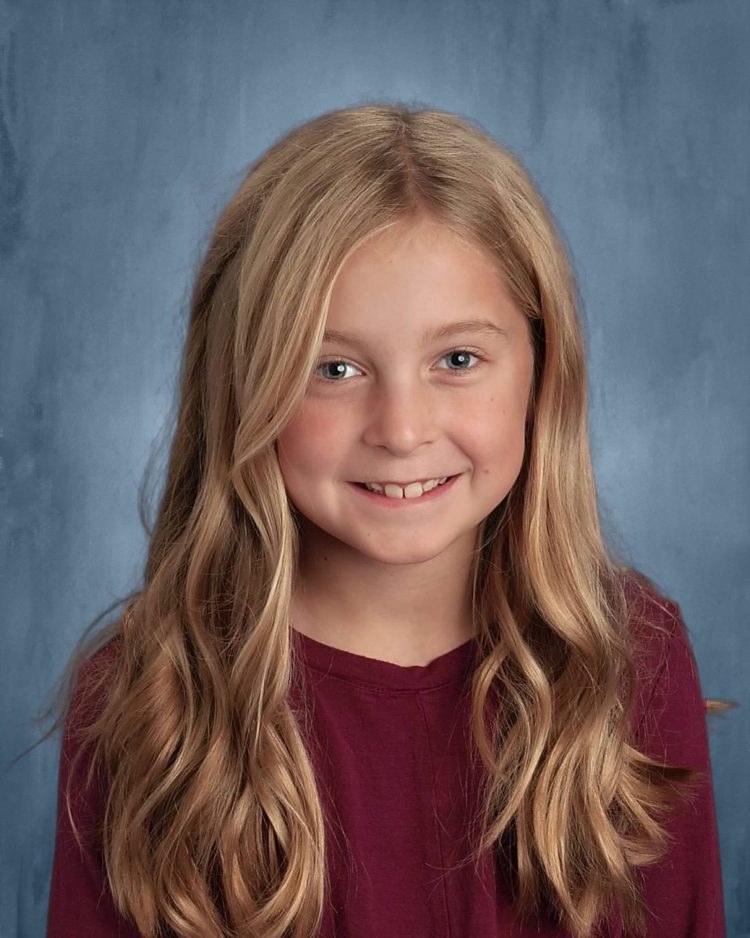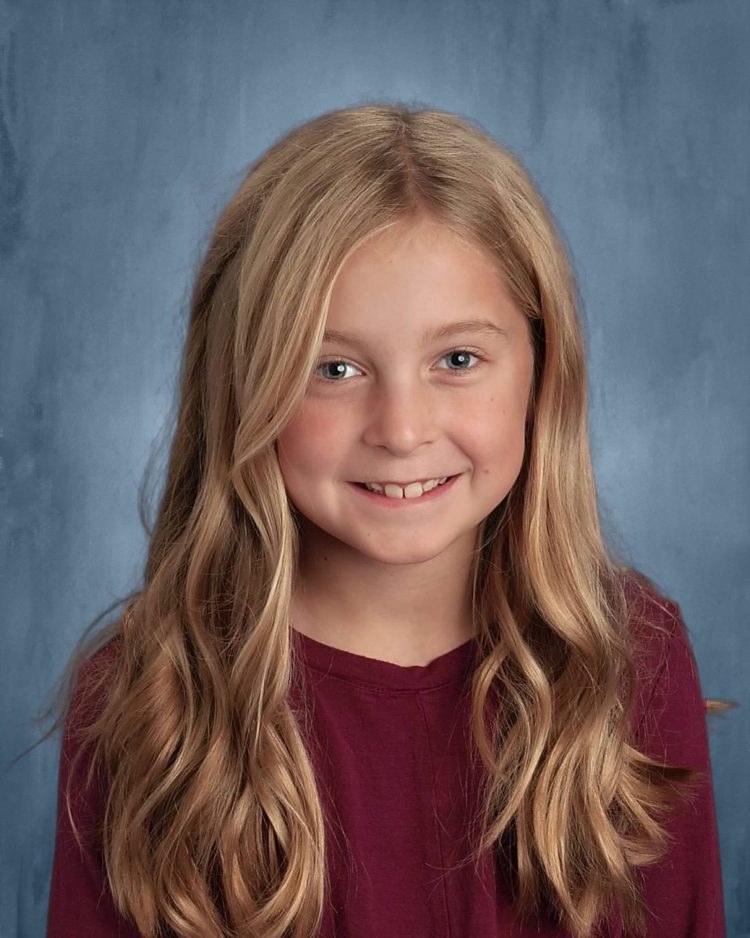 Addalyn (Addy) Rose Selvig, 10, passed away June 9, 2022, due to injuries sustained in an accident in Helena, MT. Addy was born to Matthew and Aleisa Selvig on January 22, 2012, in Helena, MT.
"Why does your name fit you?" and "Would a different name fit you better?" Addy responded to these prompts in her 4th grade journal entry a few months ago. "I like my name the way it is… Because it is small (like me!) and it is easy to spell!" Addy may have been small in stature, but not in heart. She was known to all as a creative, kind, intelligent, and passionate girl. Her faith in Jesus, sense of self and purpose were evident in everything she did. Addy's favorite hobbies (again, according to her 4th grade journal) included drawing pictures, hugging her mom, and riding her bike. Her favorite activities included soccer, reading, and spending time with her family and friends, all of whom adored her.
We all knew there was something special about Addy from the second she was born. As a toddler, Addy's sweet and smart spirit became evident, and she only blossomed from there. As a 10-year-old, Addy was known by all to be clever, sweet, and responsible. When together with her cousins, you could always count on Addy to be the leader that would come up with a creative way to keep everyone entertained. She was a daughter, granddaughter, sister, niece, cousin, friend, and a blessing to all those who were lucky enough to know and look up to her. To know her was to love her.
As kind and intelligent as Addy was, she was fierce, brave, and strong. If Addy set her mind to something, she would be at expert level in no time at all. Her competitive spirit, dedication, and loyalty to her team were evident as she advanced in her soccer and basketball skills from game to game.  She was an excellent student and enjoyed school, learning, and reading the Diary of a Wimpy Kid, The Babysitter's Club, and Dork Diaries. She shared her dad's love of all things Harry Potter and loved to chat with her family and friends and play Minecraft and Roblox with them, while munching on her nightly bowl of popcorn.
Addy packed so many wonderful and cherished memories into her ten years of life, but some of her favorites were: dancing,  singing, and being silly with her siblings, cousins and friends, Selvig family trips to Idaho, Utah, and North Carolina with Grandma Suzy and Grandpa Dave and her aunts, uncles and cousins, time spent in Scobey painting hay bales, driving the gator, and exploring on the farm with Grandpa Rick and Grandma Nena and family, painting beautiful art with Grandma Suzy, playing the piano, jeep rides, Christmases in Scobey, camping and boating, catching crawdads, annual Christmas tree hunt with the Marlenees, baking, jumping at the Flying Giant trampoline park, writing stories, trying out the latest flavor at Crumbl Cookie, skiing, skating and any outdoor activities, and playing with her dog, Rex.
Addy developed incredible friendships along the way and spent much of her time creating lasting memories with them. According to Addy's friends, she changed their lives and she loved and accepted everyone just the way they are. She made everyone feel included, comfortable, deeply cared for, and made everyone so happy when they were around her.
Addy will be deeply missed by her loving parents, Matthew and Aleisa Selvig, and her brother, Trenton (8), and her sister, Brynn (3) of Helena, her grandparents, Dave and Suzy Selvig of Helena, Rick and Anena Anderson of Scobey, MT, Great grandparents Kathy Wirtz of Helena, Ag Selvig of Outlook, MT, Arlo Anderson of Scobey, aunts Kyla (Zach) Ost of Denver, CO, Brittney (Spencer) Bellew of Bozeman, MT, Melinda (Russell) Sheets of Bismarck, ND, Paula (Rich) Marble of Montana City, MT, cousins Ryan, Asher, Grayson, Sage, Kaia, Nolan, Bailey, and Annelise. Loved ones that cleared the path for Addy are her great-grandparents Roald Selvig, Violet Anderson, and John and Greta Stentoft.
A memorial service will be held on Friday, June 17 at 11:00 a.m. at Our Redeemers Lutheran Church (3580 North Benton Ave. Helena, MT). Coffee and cookies immediately following the service. The service will be streamed live at https://www.ourredeemerlives.org
A memorial fund has been set up at Valley Bank (3030 North Montana Ave. Helena, MT 59601). The family also encourages donations to your local food bank in honor of Addy.
My precious little Addy;
You rest upon the stars.
As we gaze upon you;
We know one star is ours.
It shines oh so beautiful;
Just as you did on Earth.
One day Mom and Dad will be one;
For we too will leave this earth.
Your soul has reached Jesus;
To God we pray for this.
Addy, do one little thing;
Catch this great big kiss.
-Anonymous