Posted on
Red Defeats Blue 46-30 In Cleverley All-Star Contest Scobey's Oie Tallies TD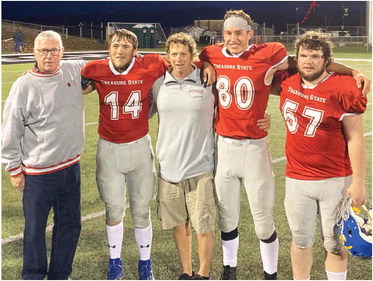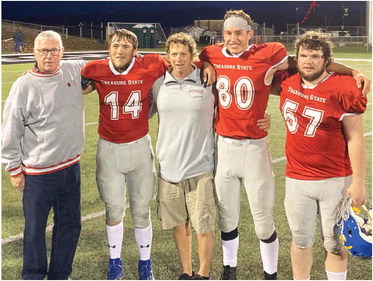 After the Blue team put the first points on the scoreboard the Red team began scoring more during the 38th annual Bob Cleverley Class C All-Star Game.
In the end after 60 minutes of football — yes, they played 15-minute quarters, not 12 — the Red squad was a 46-30 winner on Bob Green Field at Alumni Coliseum on the campus of Montana Tech. It meant Scobey head coach Brock Berryhill was the winning head coach of the contest.
Joining him in the winner's circle Saturday night (June 4) in Butte America were three graduated Scobey Spartans.