Posted on
Handy, Rasmussens, And Thievin Win It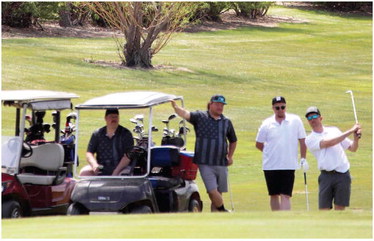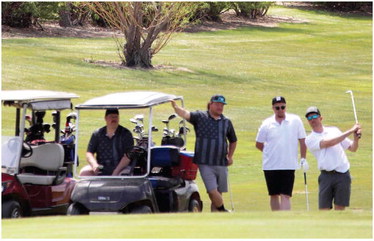 The weather cooperated with the 11th annual Independence Bank/Nemont Golf Scramble while the golf Gods cooperated with the foursome of Casey Handy, Karla Rasmussen, Kevin Rasmussen and Chick Thievin.
Held Saturday, June 4, at the Scobey Golf Course, they were the winners of the 22-team field by a twostroke margin, their 50.07 net score lower than the 52.17 score posted by runnersup Tate Benson, Jessie Cybulski, Tyler Ordahl and Kourtney Simonson.
It was a beautiful 69 degrees with a 14 miles per hour east wind when the tourney teed off. By 1 p.m. the wind dropped down to 6 miles per hour and stayed there until the end of the action, where the temperature was a balmy 75 degrees.