Posted on
Montana Governor Visited Scobey Again Last Week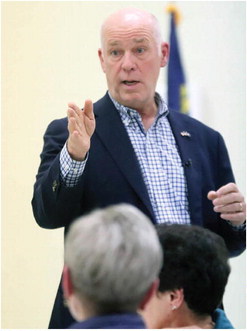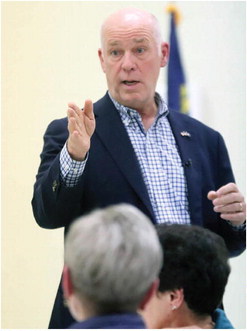 It seems like he was just here. He was, on September 29, 2021 when visiting Granrud's Lefse Shack and Handran's Home Center, meeting with the Daniels County Republican Central CommitteeattheScobeyGolf Clubhouse and spending the night at theWheatland Lodge on Scobey's south end of Main Street.
He is Montana's first-term Governor Greg Gianforte and he is anything but shy about visiting with the people and businesses who fund the State of Montana.
Now on his second 56-County Tour of the 147,040-square mile plot of land known as Big Sky Country,GovernorGianforte, his wife Susan, and his aides held a public town hall meeting Thursday, A...