Posted on
Travis Hudyma 1966 – 2022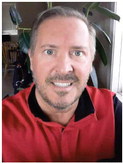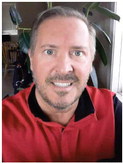 Travis Lee Hudyma (56) died February 28,2022 of a massive heart attack at St.
Peters hospital in Helena at 8:54 p.m. He is the son of John Hudyma (Billings) and Sherry LaPierre (Helena & Lake Havasu, AZ).
His grandparents are the late Roger & Junice LaPierre and John & Vera Hudyma.
His siblings are Tawnya Hudyma of Billings and Steve and Doug Schlosser of Helena. Travis' children are Whitley Hudyma Smith of Fort Worth, Texas, Justin Hudyma and Brandon Hudyma of Bozeman, Hawken Hudyma of Clear Lake, Iowa, and Everett Hudyma of Ames, Iowa.
At age 5, Travis and his mother moved fro...