Posted on
East C Division Represents Well At State Tournaments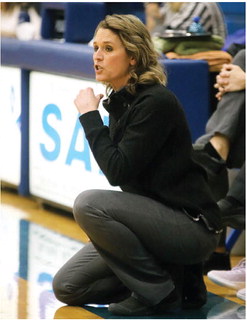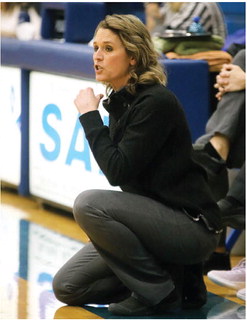 Depending how one looks at it, it is still safe to say Montana's East C Division represented itself very well at last week's State C Tournaments in Great Falls.
After all, the East C Divisional champion Froid-Lake Redhawks placed second in the boys' bracket and the East C Divisional runnersup North Country Mavericks battled back from a tight semifinal loss to earn the third-place trophy on the girls' side.
Starting with the gals, the Saco, Whitewater and Hinsdale trio opened against West Divisional champ Twin Bridges and had the Falcons grounded 37-12 by halftime in a 59-28 final.
The victors set the pace by sinking 15-of-25 firsthalf field goals for 60% while the Falcons struggled at 6-of-25 for 24%.
North Country's shooting cooled off considerably in the second half at 6-of-25 for 24% but with the big lead it didn't matter and the Mavericks ended at 21-of-50 for a decent 42%.
Teagan Erickson led all scorers with 19 points by making 5-of-7 field goals and 9-of-10 free throws (plus a game-leading 11 rebounds and 4 blocked shots) while Paige Wasson was 5-of-11 from the field and 2-of-2 from the charity stripe for 13 points (plus 4 steals).
In Friday night's semi- final against the Box Elder Bears it was the North Division runnersup taking a 30-27 lead into halftime. The Bears created the largest lead of the contest at 36-28 with a 6-1 spurt to open the third period and hung on to win 58-53.
The matchup was so tight there were six lead changes and five ties throughout the
32 minutes of action. The Mavs, who outrebounded Box Elder 36-26, lost the turnover battle by a 8-to-15 difference.
Jaycee Erickson (3-11 FG, 10-13 FT, 16 points) led North Country in scoring while Teagan Erickson netted 14 and Wasson 12. Kyla Momberg (11-22 FG, 6-8 FT) topped Box Elder with
30 points.
The loss dropped the Mavericks into a Saturday loser-ou...