Posted on
Lustre Christian Boys Place 3rd At East C Divisional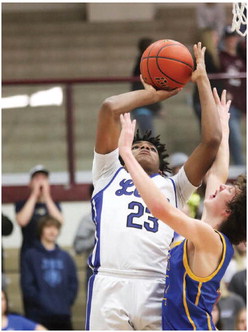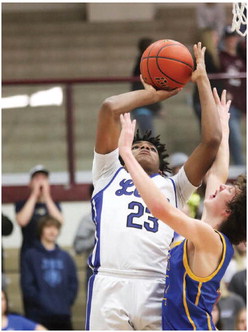 So close yet so far away. That about sums up the Lustre Christian boys' basketball team's effort at last week's East C Divisional Tournament in Sidney where it earned the thirdplace trophy.
The Lions (21-3, 1454-834, 60.5-34.7) were hoping for a road trip to Great Falls this week and be playing in the State C Tournament for the first time ever in the history of Lustre Christian High School.
It was not to be. After defeating Bainville 71-59 in Wednesday's firstround, the Lions lost 46-32 to eventual champion Froid-Lake in Thursday's semifinal. The Lustre boys came from behind (22-8) to stop Scobey 43-37 in a loser-out contest and then defeated Bainville 48-42 in Friday night's consolation game.
When the Froid-Lake Redhawks thumped Fairview 76-46 in the...