Posted on
Credit Union Holds 79th Annual Meeting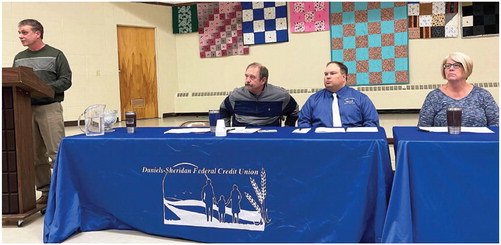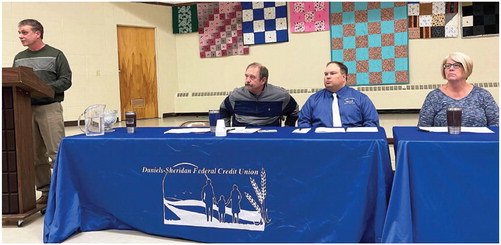 Daniels-Sheridan Federal Credit Union (DSFCU) held its 79th annual meeting in Scobey on Monday, February 28. Board Chairman Mike Thievin greeted the group and called the meeting to order.
Secretary DuWayne Wilson read the minutes of the 2021 annual meeting. They were approved as presented.
President/CEO Tim Rask gave his report stating the credit union, with offices in Scobey and Medicine Lake, had an outstanding year and felt the member owned credit union did very well evolving and adjusting during the pandemic. Assets increased 16.8% to $66.187 million with a total savings of $56.318 million ...