Posted on
Lincoln-Reagan Dinner Returns With Big Crowd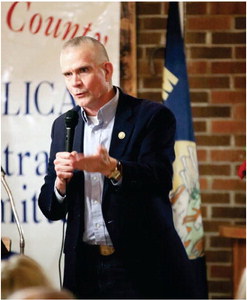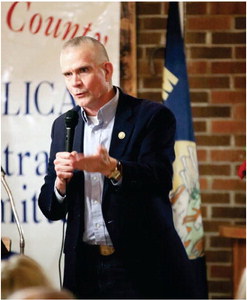 It has been quite a while since Scobey last conducted a Lincoln-Reagan Dinner but that non-activity streak has been broken.
On Sunday, February 20, around 100 people took in the latest version of the Lin coln-Reagan Dinner at the Scobey Saddle Club. It was sponsored by the Daniels County Republican Central Committee with DuWayne Wilson as its chairman. The social hour began at 5 p.m. with musical entertainment provided by local artists Logan and Kimberly Olson of Flaxville.
John Brenden was the Master of Ceremonies and the Pledge of Allegience was led by Nancy Lund.
Scobey School music teacher Christian Feliciano belt...