Posted on
Scobey Boys Slip By Wolves In A Highly-Competitive Contest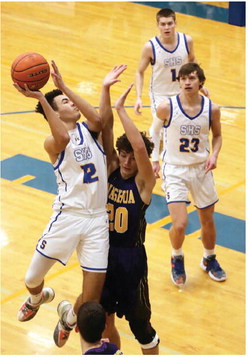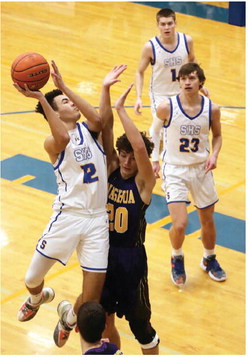 It's not the first time it has happened and certainly won't be the last, but when the Wolf Point varsity boys basketball team visits Scobey for a non-conference tilt, both fan bases pump up the volume.
Very loud, very proud and extremely deep into it Saturday night at Scobey High was no exception.
Tipping off at 7:56 p.m. Saturday, the Spartans used four points each from Gage Hallock and Boen Tande, three markers apiece from Jace Bilbrey and Hudson Kjos and two from Reagan Machart to take a 16-12 lead by the end of the first quarter.
The Wolves, before an audience in the 400-person range, used a pair of 3-point field goals by Kelly Bauer and one apiece by Julian Benson and Jaxon Azure in the second period to outscore Scobey 16-12, creating a halftime tally of 28-all.
Treys by Benson and Gage Bushman, a deuce by Corey Martell and a single at the free throw line by Bauer gave the visitors a 3938 with eight minutes to go.
The spirited get-together intensifi...