Posted on
High-Scoring Transfer Player For Scotties In Scobey Tonight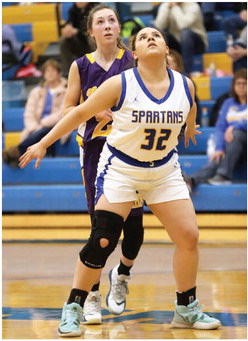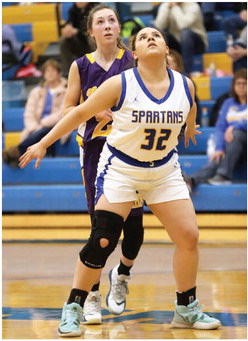 There's a new kid in town (Glasgow) and she is coming to our town (Scobey) tonight (Thurs., Jan. 20) for non-conference girls' basketball action.
Sabrina Harsh, an out-ofstate 6-foot junior transfer, moved to Big Sky Country before the Christmas break to live with her father and stepmother and Scotties' first-year head coach Cami Graham and the entire roster couldn't be more delighted. The new kid in town, a topnotch free-throw shooter in the 80-90 percent range, poured in 33 points in a 6257 overtime victory against Harlem Friday and 25 in a 58-36 triumph over Poplar, both played in Glasgow (5-
4, 409-391, 45.4-43.4).
Now the Scobey Spartans (5-3, 291-253, 36.331.6) get their opportunity to try and limit Harsh's markers in the scorebook in a scheduled 6 p.m. tip-off.
Scobey plays in Frazer Friday at 5:30 p.m. Saturday's game in Dodson has been rescheduled for Thursday, February 3, due to a COVID...