Posted on
Tom Henderson 1933 – 2022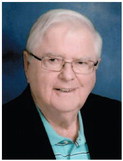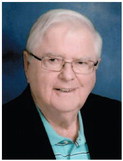 Thomas James Henderson sadly passed away on January 3, 2022 after a brief battle with cancer at the age of 88.
Tom was born on the family farm north of Madoc, Montana on June 2, 1933, to Margaret and Ernest Henderson. He graduated from Scobey High School in 1951. He married Darlene Tryan on November 25, 1952 at St. Louis Catholic Church in Flaxville, Montana. Together they lived on the Henderson family farm for about four years where he farmed and drove school bus. They moved to Scobey in 1956 when he became employed at Nemont Telephone Cooperative, Inc. In 1964 he became General Manager at the age of 31 and held that position until he retired on June 30, 1993, after 37 dedicated years of service.
During Tom's tenure at Nemont, he was presented the National Telephone Cooperative Association (NTCA) Key Man Award, NTCA Management Achievement Award, NTCA Life Achievement Award (the highest award presented by NTCA to individuals who have earned this status). He was a leader in providing cellular telephone service in Monta...