Posted on
Things, Ideas & People . . .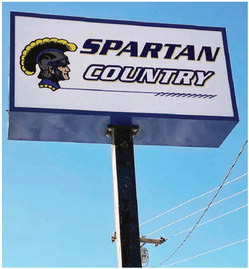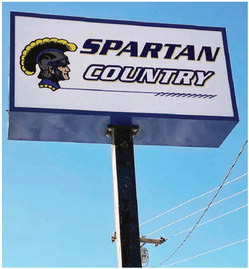 Coming into Scobey from the east, it's even more evident that this is Spartan County since this new sign went up last week. Local Spartan supporters, Curt and Wendy Cromwell commissioned Buddy Crocker at Leader Signs and Designs to make new sign panels for the tall lighted sign on their recently acquired property from Wes Solberg on the east side of Scobey.
A bonus is that it stands high in the air directly across the highway from Plainsmen Field, the Spar-
tan's track and football field complex.
The sign for many years advertised "Solbergs of Scobey" where they showed new and used cars and trucks. – bb