Posted on
Things, Ideas & People . . .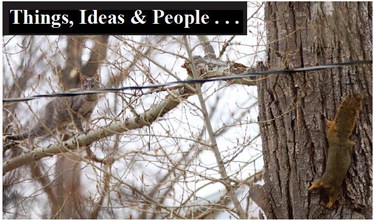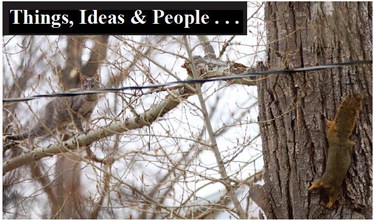 A POTENTIAL BRAWL WAS BREWING on Scobey's westside the morning of Tuesday, November 30, around 9 a.m. when this cat (left) was looking for a way down this tree but a hungry-for-a-brawl squirrel (right) wouldn't let it pass by. The cat finally made the decision to "jump for it" and did, descending about 10 feet to the ground and then scurrying to safety, much to the displeasure of the cat, which was making many "I-want-to-fight" sounds. Peace wins again! — Leader Photo, mike
*T*I*P*
Perhaps the greatest Christmas present one can ever receive in Daniels County is when the sky has been darkened by the sunset throughout the next two weeks drive by the house on the southwest corner of Main Street and Fourth Avenue West in Scobey. You will know it when you see it a...