Posted on
Realignment By MHSA Means Less Miles Traveled By Scobey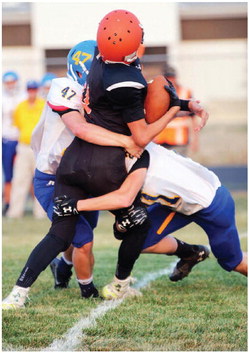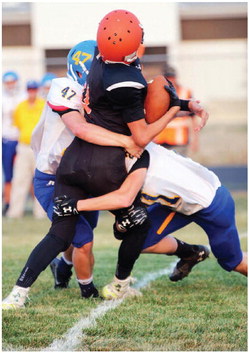 The Scobey Spartans will be decreasing their mileage of the white cruiser bus they use for away prep football games in the future after the Montana High School Association (MHSA) made some major re-alignment moves during its Monday, November 22, meeting in Helena.
Whether it is an 8-team conference or a 13-team conference divided into a pair of sub-conferences as was used during the 2021 season, things became much more manageable by the moves made last week in Helena.
To put this into perspective, if Scobey had to play all the other dozen East C 8-Player Division teams from the 2021 season in away games, the total roundtrip mileage would be 4,478.
In the new East C 8-Player Division, which is scheduled to go into effect for the 2022 season, if Scobey had to travel to all of its seven conference opponents for games the total round-trip mileage would be 1,514, or approximately two-thirds less.
Of course, the Spartans will still be playing some home games at Plainsmen Field when next season rolls around in August 2022.
In the new and muchimproved East C 8-Player Division will be the following teams, with the roundtrip mileage from Scobey in parentheses: Carter County (Ekalaka) Bulldogs (508); Circle Wildcats (198); Culbertson Cowboys (176); Fairview Warriors (244); MonDak (Westby, Mont.Grenora, North Dakota) Thunder with games in Grenora (160 miles); Plentywood Wildcats (82 miles); Poplar Indians (140 miles).
Gone, unless the Spartans pick up one or two as a non-conference game, are roundtrips to the following cities/towns, which are now members of the newly-created Southeast C 8-Player Division: Forsyth Dogies (472 round-trip miles); Lame Deer Morning Star (586, which Scobey played at during the 1995 season); Lodge Grass Indians (692); Powder River County (Broadus) Hawks (588); Saint Labre Catholic Braves (626).
Also in the Sout...