Posted on
Claudette Halverson 1954 – 2021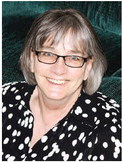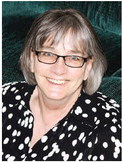 On October 26, 2021 Claudette (Perigny) Halverson, age 67, of Regina, SK left this earthly life surrounded by the love of family, at St. Joseph's Hospital in Gravelbourg, SK.
Claudette was born on February 12, 1954, to Joseph and Frances Perigny of Lafleche, SK. She was the fifth of six children. She grew up in Lafleche and graduated from high school in 1972.
Claudette was always a hard worker and had various jobs during high school including movie theatre attendant, babysitter, concession worker at Thomson Lake, candy striper at the local hospital and picking rocks for local farmers. After high school she worked at Valley View Centre in Moose Jaw and at CIBC in Regina. She then attended college at Kelsey Institute in Saskatoon where she received training to become a Certified Nursing Assistant (CNA) in 1974. She completed her practicum in Y...