Posted on
V-Ball Tourney Started Tuesday, Resumes Today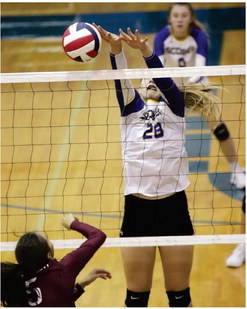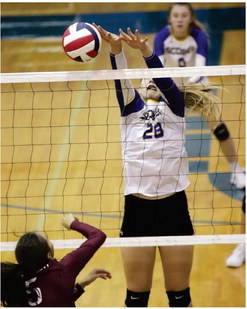 It's tourney time in the world of Montana High School Association girls' volleyball and if one is a local Scobey fan, there's no long-distance traveling required as it is being held in the Scobey School large gymnasium.
The 13-team, 18-school District 1C Tournament began Tuesday, October 26, with a trio of play-in matches.
Thirteenth-place Frazer Bearcubs (0-12, 0-12) traveled to 8th-place Fairview Warriors (6-6, 8-6) and 12th-place Lustre Christian Lions (1-11, 1-11) traveled to 12th-place Bainville Bulldogs (4-8, 6-7) with both matches starting at 5:30 p.m. Eleventh-place Nashua Porcupines (2-10, 2-10) took on 10th-place MonDak (Westby, Mont.-Grenora, N.D.) Thunder (3-9, 3-11).
The 10-team double elimination tourn...