Posted on
House districting negotiations snag on 'what's fair?' question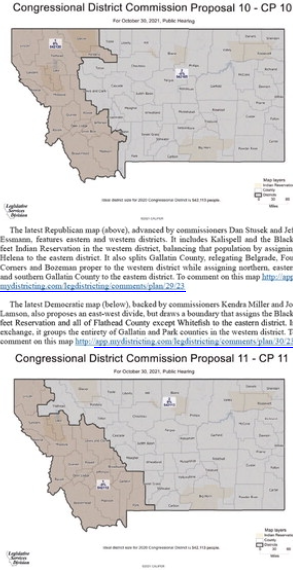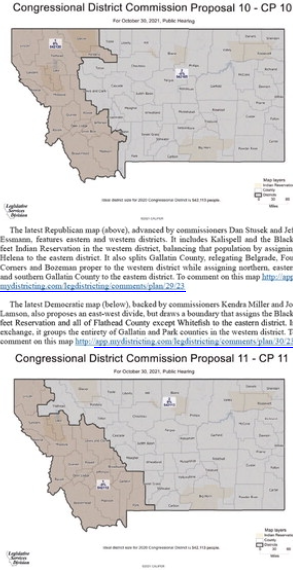 by Eric Dietrich 10.22.2021 Montana Free Press • [email protected]
Montana's districting commission wanted to present the public with a single congressional map to ponder this week. Instead, with Democrats and Republicans at loggerheads, it's presenting two for more feedback. HELENA — An effort by Montana's independent districting commission to reconcile Republican and Democratic proposals for dividing the state into two U.S. House districts slid into a thicket this week, as public comment split on largely party lines and an initial work session saw the body's partisan commissioners yield only modest ground to their colleagues across the table.
Montana Districting and Apportionment Chair Maylinn Smith, the fivemember body's tiebreaker vote, opened a work session Thursday saying she hoped the commission would be able to hammer out a map amenable to both Republicans and Democrats by the end of the day.
"I have confidence that we can actually reach consensus despite the number of people that have expressed disbelief to me when I make that statement," she said. "I'm going to try and work toward consensus because I do think that's what's best for Montana."
Thursday's meeting followed a Tuesday hearing where the commission spent a full day listening to public comment on a batch of nine maps, five proposed by its two Democratic commissioners and four advanced by its two Republicans. That public feedback largely split along partisan lines, with some commenters backing GOP proposals that divide the state on an east-west basis, and some supporting Democratic proposals that bundle Missoula, Butte, Helena and Bozeman tog...